Historic Fire Hydrant
One feature of the old building that has stayed with the building is not even a part of the building! That object is the old fire hydrant. This series of photos show how this hydrant has stayed put despite the many other changes of the buildings, the telephone and power lines, and the addition of paved roads and sidewalks!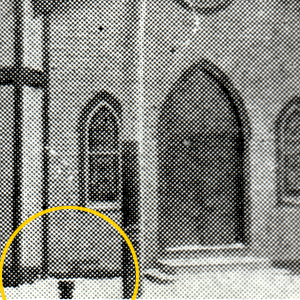 Temple Israel in 1894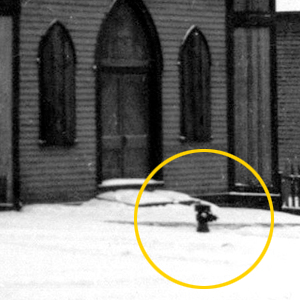 Temple Israel in 1929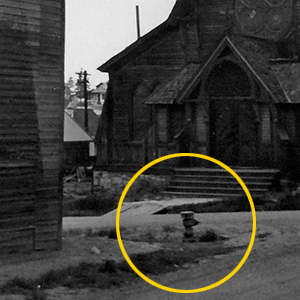 Temple Israel circa 1940s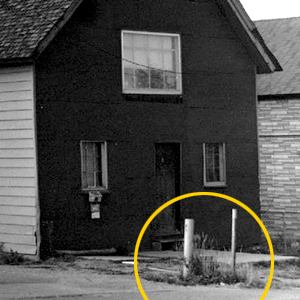 Temple Israel in 1995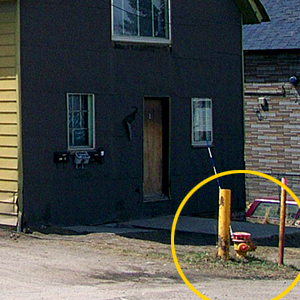 Temple Israel in 2001, before the front facade restoration.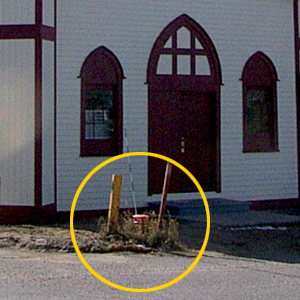 Temple Israel in 2001, after the front facade restoration.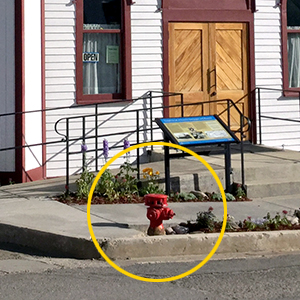 Temple Israel in 2017. The hydrant functioned until mid 2015 when it was permanently disconnected from the water source.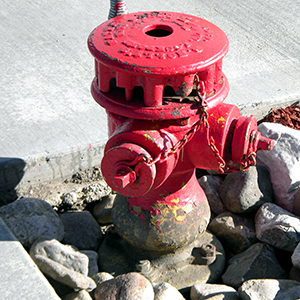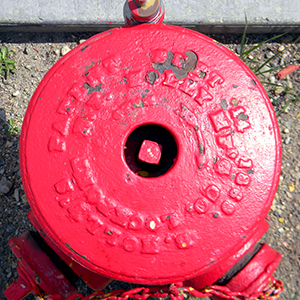 This is the same hydrant today after many layers of paint, an increase in ground elevation, and after the sidewalk and curb were formed around it.
The writing on the bonnet states:
B. HOLLY'S PATENT SEPT 14 1869
HOLLY MF'G CO. LOCKPORT N.Y.
OPEN >-------->
The Holly Manufacturing Company was established in May 1859 and "by 1881, over 100 cities in 35 states in the United States were using the Holly System of Water Supply and Fire Protection."
Read more on webpage
Or download pdf of above webpage